A SIMPLE WAY TO MAKE HUNTING SAFER
IRIS mounts on your scope and warns you if you mistakenly target your mate. IRIS can give a last-second warning after you've [mis] identified the target, and aim your rifle to shoot.
IRIS is suitable for all hunters and all styles of hunting. It adds an additional layer of safety if things go horribly wrong.
With IRIS there are no false alerts and nothing to think about. Just switch on and hunt. IRIS only gives a genuine warning precisely when and if it's needed.
NO HUNT IS WORTH SOMEONE'S LIFE
No hunter—experienced or novice—heads out thinking they'll shoot someone but it happens. 80% are shot by someone from their own hunting party.
The great thing about using IRIS is that you don't need to change anything about how you hunt. You just hunt exactly as you do now. There are no false alerts, no decisions to make. But it can prevent a once-in-a-lifetime mistake from becoming a lifetime pain and guilt.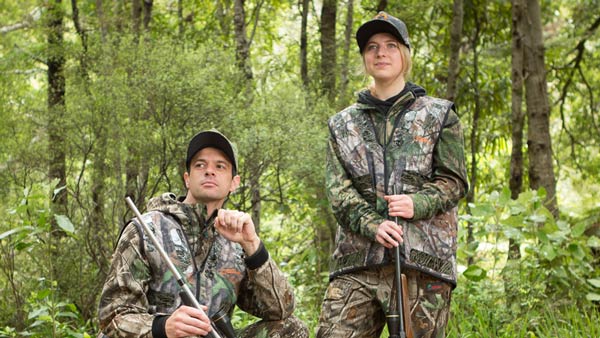 IRIS COULD SAVE YOUR LIFE
It's a great idea to wear hunter-orange, but be aware that many hunting accident victims are wearing it when they're shot. When used in addition to safe hunting practice, IRIS provides the following benefits:
1. EXTERNAL AND IMPARTIAL
Unlike a hunter's mind, IRIS is 100% impartial and objective. It can't make mistakes or see things that aren't there. Simple as that.
2. UNMISTAKABLE
IRIS gives a clear, unmistakable warning exactly when it's most needed. There are no false-positives.
3. SIMPLE AND EASY
Hunters don't need to change how they hunt to receive the added safety benefit. There is no downside, just switch on and hunt as usual.
4. COMPLIMENTARY SYSTEM
IRIS compliments all existing hunter-safety measures and is a last line of defence after the mistake has already been made, but before the trigger is pulled.
5. AN ALTERNATIVE TO BLAZE ORANGE
For anyone not wanting to wear blaze-orange, but who still want to maximise their safety, IRIS-detectable gear is also available in camouflage.
6. UNIVERSAL
The IRIS system is completely universal. Any IRIS sensor can detect any IRIS-detectable gear on anyone or anything.
DESIGNED TO MAKE SAFE HUNTERS SAFER
IRIS helps prevent mistakes caused by unconscious error in the hunter's mind. Because the hunter has absolutely zero control over this risk, no matter how careful the hunter believes himself to be—or strives to be—they can still cause an accident. IRIS was not designed to make unsafe hunters safe, it was designed to make safe hunters safer.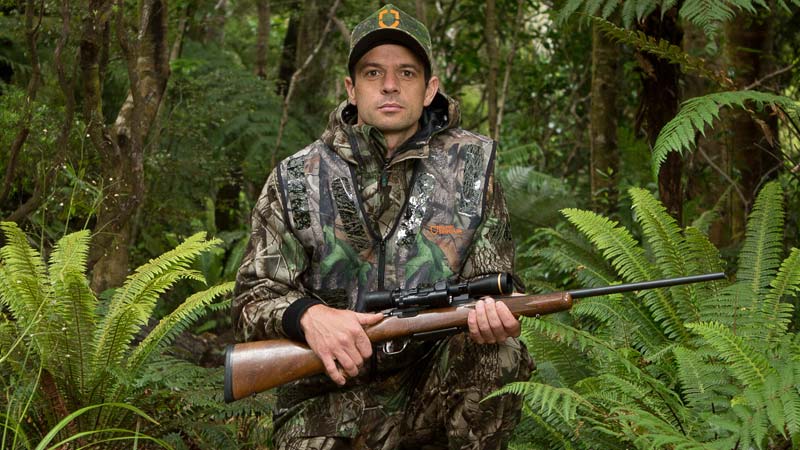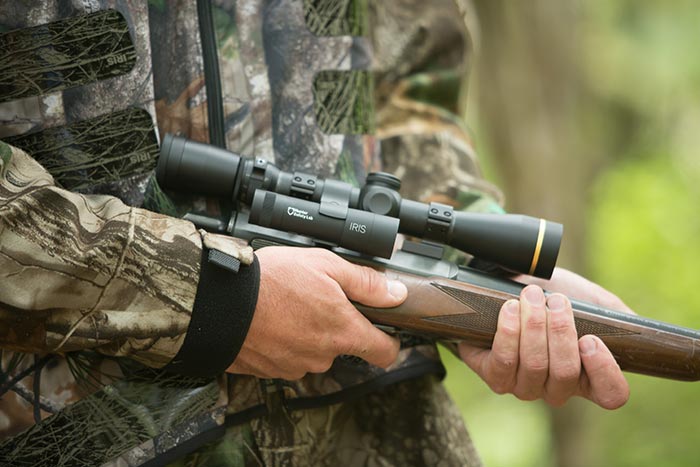 SMART TECHNOLOGY FOR SMART HUNTERS
IRIS (Infrared Retroreflector Identification System) is a two part system comprising a gun-mounted infrared laser sensor, and infrared reflective strips integrated into Hunter Safety Lab's vests and caps. IRIS works day or night in all conditions.
New Zealand designed IRIS technology combines German-made lasers with high spec American-made micro-prismatic infrared retroreflectors. These same infrared reflectors are used by the military to identify friendly troops on the battle field.
THE ROLE OF TECHNOLOGY
Technology already plays an important role in outdoor safety and survival. From the glues used to bond boot soles, to personal locator beacons, to GPS and communications, technology is everywhere. But when it comes to gun-safety technology for hunters, the options are virtually non-existent. Comparing the amount of safety technology built into cars with that built into firearms, really highlights the lack of progress made to mitigate the risk of hunting accidents.
"You have probably heard of my accident recently where I shot and killed my friend. Since then I have lain awake at night thinking about a prevention for the future. I considered myself a safe hunter and have let deer walk away before because I couldn't see enough of the animal. This time I checked and double checked and still saw a deer that was my best friend. Since the accident I have received numerous cards from hunters who have done the same thing or have almost done it. What this tells me is that, even in a calm state, the mind can create images of deer that aren't there and therefore can't be relied on. I consider technology to be the way forward. I still realise the importance of hunters identifying their target regardless of what technology is around but I thought I had done that beyond doubt – and hadn't. The mistake I made was just a thousand times easier to make than I figured."
Henry Worsp—Outdoor Safety Professional, Paramedic, hunter for 17 years.
VIDEOS
Watch IRIS in action.
AWARDS
Supreme winner for Best Product at the 2014 New Zealand Design Industry BEST Awards.
TESTIMONIALS
"Since the tragic death of a close mate I have been using the IRIS system on all my hunts. For me using the IRIS is another layer of safety and a step towards stopping these deaths."
Justin Leov – Pro mountain biker, New Zealand
YOUR HUNTING RESPONSIBILITY
IRIS is not a target identification aid. No technology in the world (IRIS included) can reliably differentiate between a human and an animal. The IRIS sensor can give a warning if it detects IRIS reflective material on the target, but it cannot indicate whether it is safe to fire or not. The decision whether to pull the trigger remains YOUR responsibility. IRIS provides an additional layer of protection in situations where traditional safety measures have already failed, but it does not and can not replace safe hunting practice. Hunters must always identify the target beyond doubt BEFORE aiming their gun.